Eat Smart
Be Smart!
A healthy outside,
Starts From Inside
Invest in youself
it pays the best interest
ways to get fit
Choose Our Program
01.
Weight Loss Program
Good nutrition is an important part of leading a healthy lifestyle. Combined with physical activity, your diet can help you to reach and maintain a healthy weight, reduce your risk of chronic diseases, and promote your overall health.
02.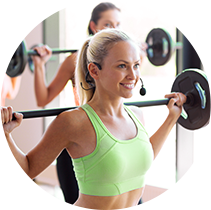 Weight Gain Program
Physical exercise is important for maintaining physical fitness and can contribute to maintaining a healthy weight, regulating digestive health, building healthy bone density, muscle strength and strengthening the immune system
03.
Health Management Program
A healthy body rewards you with a lifetime of service in the form of high energy levels, strength and longevity. Healthy lifestyle requires determination, dedication and desire to accept the change and make it an habit to eat healthy
Contact With Us
Make an Appointment
Our Plans
Customized
Nutritional Plans
Customize your meal planner with your favorite foods.Yes, you can eat delicious meals and still lose weight. Your personalized plan lets you easily swap in foods to suit
customer reviews
Success Stories
Excellent!! I Managed To Lose Extra Kgs within A Month by Following The Diet Plan
Best Decision of My Life was to Meet Komal Mam, the Best Part About Her Diets is That There is No Starving and Still Losing Weight
Dt. Komal is the Best Dietician in Ahmedabad. She is Extremely Knowledgeable and Humble
Health Coach
Komal Patel
YOUR CONSULTING DIETITIAN
My Story
Meet Komal
I'm a Nutritionist and Diabetic Educator I've Done an Intensive 5-Year Degree Course in Nutrition. I'm a Certified Diabetic Educator and Member of Indian Dietetic Association
0
KG+
Highest weight loss
425,Advait Complex,Vastrapur,Ahmedabad
Address